This is the new DOT slogan which replaces "Wow Philippines".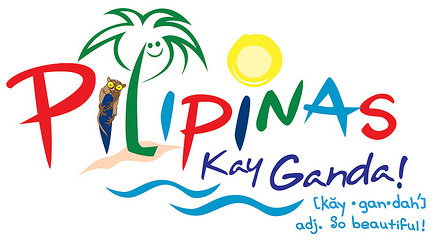 Some of you may have been aware already of the controversy that the DOT is currently embroiled in due to it's latest Slogan "Pilipinas Kay Ganda" replacing the 8th-year familiar "Wow Philippines". Personally, i liked the colors and the simplicity but what do I know compared to the other well-meaning critics who are much more knowledgeable than me right? But it stinks that we seem to have copied this one from Poland's Campaign. What's more, it does seem like it is promoting the women as opposed to country-branding. But hey, you've researched it so defend it. Just don't get mad if we tweak it a little bit to personalize it, ok?
Just riding the current wave of philippine internet topic here(He he he). If you want one like this click
here
.